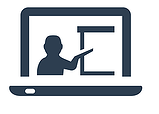 It is seven to nine times more expensive to acquire a new client than to sell new services to an existing one.
That's why cross-selling is so important—it allows you to generate new revenue without the time, effort, and money that goes into attracting new clients and prospects.
But it's not easy. And if you go about it in the wrong way, you can end up damaging your relationships and losing business.
In this essential webinar with RAIN Group President John Doerr, you'll learn the right way to cross-sell so that you maximize the revenue potential of your existing accounts and build better client relationships in the process.
Specifically you'll learn:
What the best, most successful firms do to maximize their revenue across all products and services at their accounts
The #1 strategy employed by the top firms to uncover the untapped opportunity at their client organizations
How to uncover the specific needs of your clients to ensure you offer them the appropriate solutions
The most common mistake made in cross-selling that can keep your sales low, and open you up to competitive challenge
And much more
-
Presenter
RAIN Group President John Doerr draws upon an extensive career in business leadership which has included senior executive management, business development and marketing, and product and service development. He is co-author of bestselling books Insight Selling and Rainmaking Conversations.
-
To view the recording, download an mp3 of the presentation, and access a copy of the slides, simply fill out the form to the right. You'll also receive the free Rainmaker Report weekly newsletter.